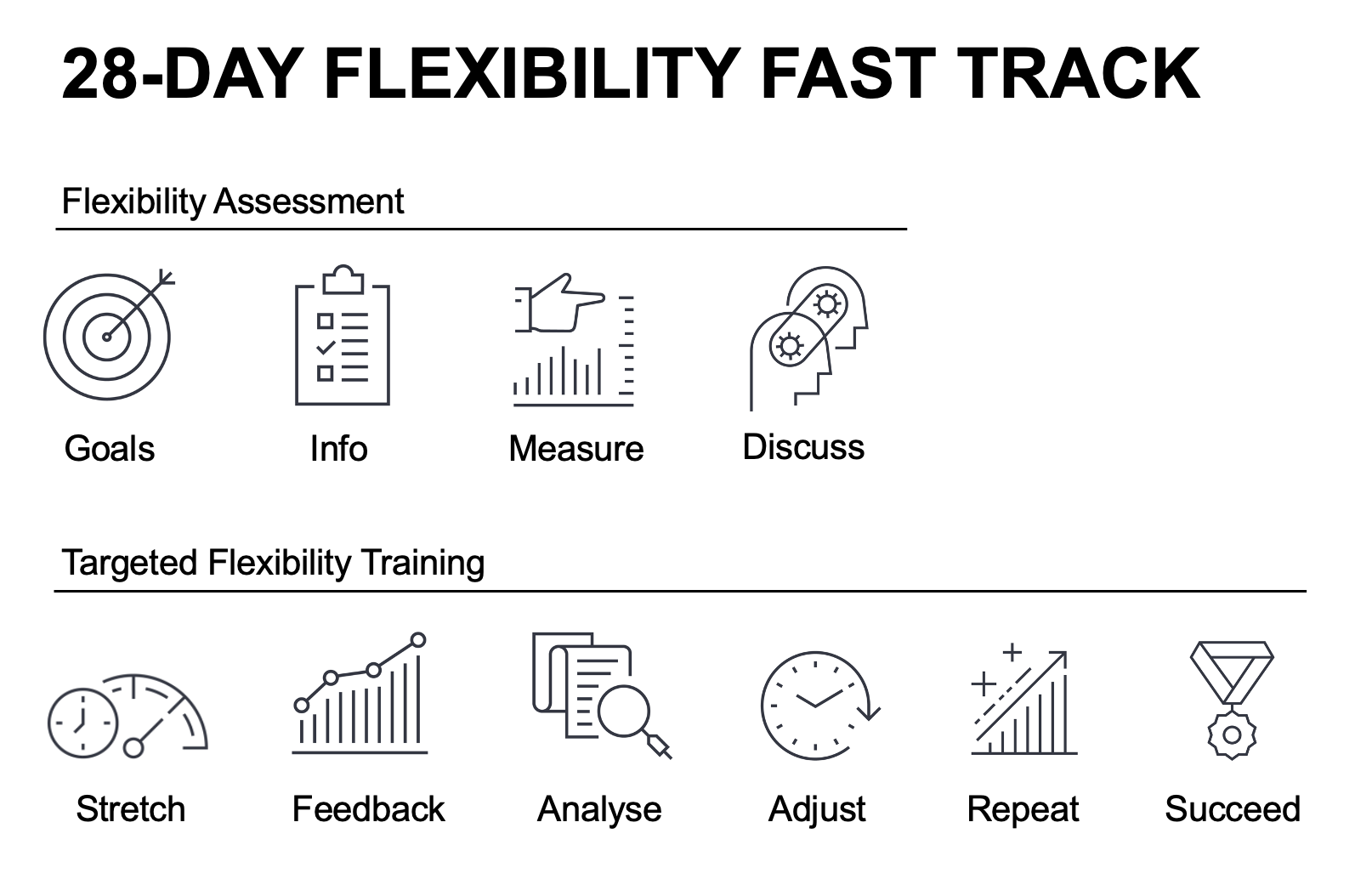 Who is this for?
Busy men and women who:
are stiff and want to be more flexible
have back, shoulder, or hip pain
who want to avoid injury or are recovering from injury.

What results will you get
Increase your toe touch position by 25% or more.
Toe touch is a great way to measure how your hamstrings are lengthening. Longer hamstrings let your hips move more freely reducing lower back pain.
What benefits will you get
Improved posture
Reduced back and shoulder pain
Move more freely and easily
Be more relaxed and sleep better
Key Features
Personal flexibility assessment
Tailored 15 mins-a-day targeted flexibility programme
Follow along stretch videos for hips, hamstrings, back and shoulders
121 meeting with your flexibility coach
Full step-by-step, week-by-week flexibility coaching and support
Access to the members only community group